6pvc Crust Formboard
PVC Crust/Celuka Foam Board Production Line (SJSZ80/156)
PVC WPC Foam Sheet Extruder Machine
PVC Crust Foam Sheet/WPC Celuka Foam Board Extrusion Line
PVC and PVC wood composite crust foamed board( building board, WPC plate) extrusion line, is our company new product according to the market need, it could reduce the cost, recycling the material and reduce the pollution. The WPC board uses PVC, waste wood or agricultural plants, CaCo3 and other additives as main material, the boards are the newly products that can take place of the steel plate and bamboo plate.
The products features environment friendly, corrosion-resistance, damp-proof, moth-proof, distortion resistance, and can be processed under the same processing conditions as wood products, low cost, light weight, and could recycle more than 30 times, therefore they have wide and popular application in the future.. The waste woods and plastic can be recycled to produce WPC boards, which not only good to the environment, but also "turn wasted into wealth".
PVC and WPC crust foamed boards also use widely as building board, tools board, furniture, mould for block, packaging ,recycling box, advertisement plate, show plate, business plate, roof, ship profile, etc. this product have specifications as weather resistance, resistance germ, corrode, cloudy, ant, fire, elect, worms, mice, ultraviolet ray, etc. also could keep temperature, use long times.
This production line adopts special designed SJZ80 conical twin screw extruder, uses DC speed regulator, imported world famous brand temperature controller, has the advantages of large speed regulating scope, accurate temperature control, easy and reliable operation. The auxiliary units consist of vacuum foamed stand, haul-off, cutting machine and stacker, etc. It is equipped with large forced cooling device to ensure good foamed result. The caterpillar type haul-off adopts précised reduction and frequency inverter, features reasonable structure; large hauling force and stable haul off. The cutting machine has the characteristics of reliable and precise working, accurate cutting, etc. The stacker is matched with movable trolley and special designed rubber protection shield, has the advantages of damage free to the product, easy and convenient operation, etc. The auxiliary units are able to use the PLC control, which is stable and reliable.
SEND INQUIRY NOW
CONTACT US
Telephone:
008613969850201
WhatsApp:
0086-13969850201
Main Technical Parameters
| | | | | | |
| --- | --- | --- | --- | --- | --- |
| Model | Unit | SJSZ80/156 | SJSZ92/188 | SJSZ80/156, SJ65/132 | SJP92/32 |
| Product width | mm | 1220 | 1600 | 1600-2050 | 2050 |
| Product thickness | mm | 3-20 | 5-30 | 3-20 | 3-20 |
| Max. extrusion capacity | Kg/h | 350 | 500 | 600 | 450 |
| Power of extruder | KW | 75 | 110 | 120 | 75 |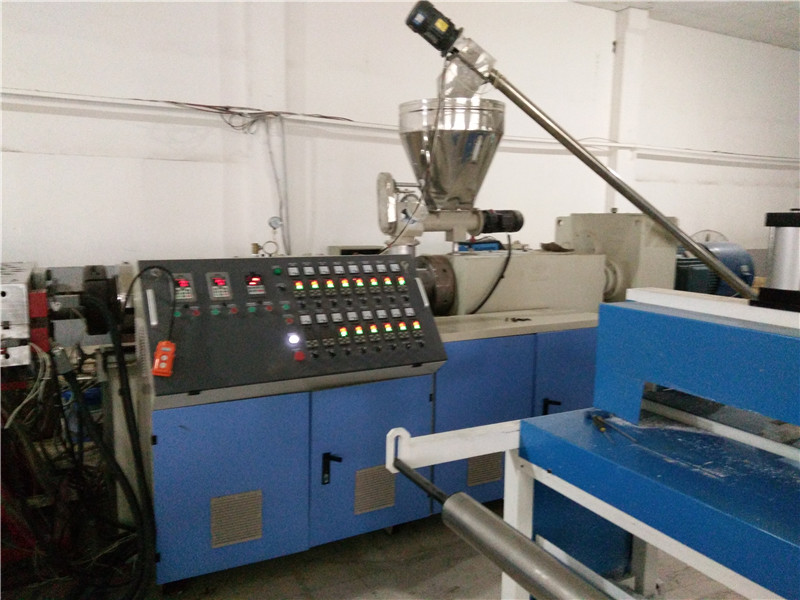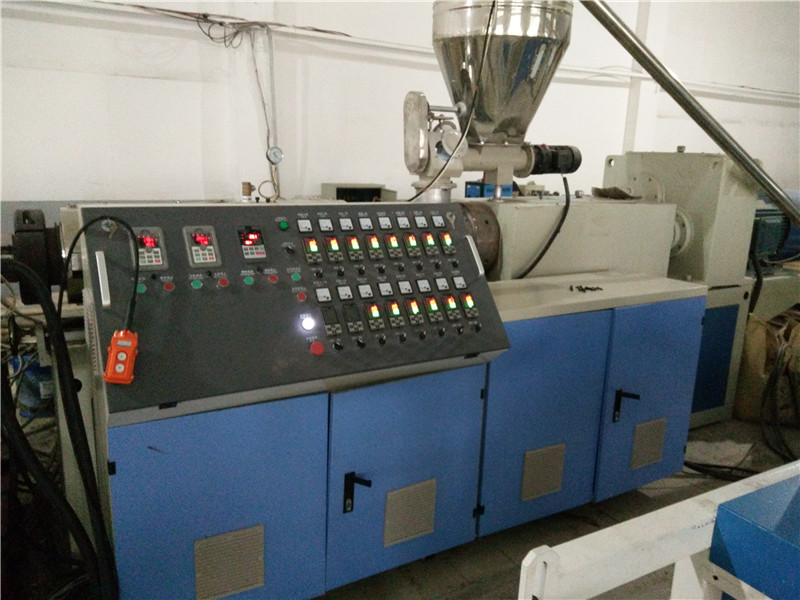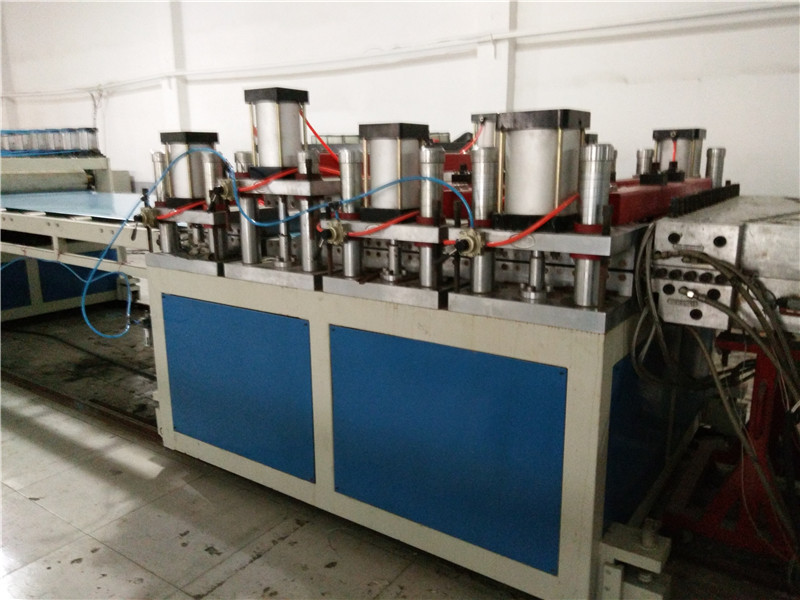 Qingdao Longchangjie Machine Co.,Ltd., we set out as reliable Manufacturer and Wholesaler of broad range of Plastic & Rubber Machinery since 2013. We provide best and premium quality of plastic pipe board profile machine and much more. Our provided products are made utilizing the best quality component which is procured from reliable retailers of market. In addition, our firm has appointed well-informed experts who develop these products as per industry norms. In addition, we have hired quality controllers to check these products on different industry parameters. Apart from, we offer a wide range of service such as Customized Retrofit Project and Retail Customized Service in different form that meet on clients demandWe have advanced infrastructure that is separated into various section to run the business activities professionally. This infrastructure unit is handled by our accomplished team members. Our professionals work in close synchronization with each other to get the predefined objectives of the firm. In our quality testing unit, we stringently examine each product in complete.
IF YOU HAVE MORE QUESTIONS,WRITE TO US
Just tell us your requirements, we can do more than you can imagine.
Copyright © 2021 Qingdao Longchangjie Machine Co.,Ltd. All Rights Reserved.
Choose a different language
Current language:English